What We Are Reading - Chapter Books
I disdain
twaddle
as much if not more than Charlotte Mason. It drives me positively bonkers to be asked to read it. I cannot avoid the twaddle so I balance it with chapter books that are quality and enjoyable for all parties.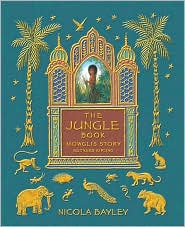 We just finished up
Jungle Book
by Rudyard Kipling. We got a beautiful hardback edition from the library with amazing illustrations. I wanted Froggy to know there was more than the dumbed down Disney versions. The language was challenging to read aloud at first but as we worked our way through the book we noticed the old fashion speech less. Froggy was interested initially because it was a bout Mowgli who she already knew and loved. I am not sure she would have been able to sustain attention past the unfamiliar language if she had not already been interested in the characters.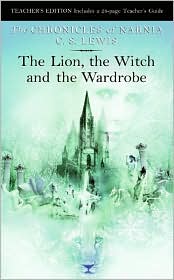 Daddy does not provide much input on the reading selection but he has been waiting to read the Chronicles of Narnia to Froggy with much anticipation. Seeing
Prince Caspian
in the theater introduced Froggy to Lucy and Edmund and the land of Narnia. Daddy offered Froggy the opportunity to go back and join them on their initial adventure. She took him up on the suggestion and they began reading
The Lion, The Witch and The Wardrobe
at bedtime
.
Froggy was quite eager to start but after a couple of chapters, she requested it be set aside in favor of picture books. Just recently at her request they have picked it back up. With Daddy being the primary parent for the next few weeks I suspect it will get much more reading.