Whales
We went on a whale watching cruise. It was not what expected surpassing all my hopes. We left Boston Harbor at 10 in the morning on a large catamaran. We took our places out on the bow playing bowsprites. Froggy ate breakfast and then enjoyed the wind in her face and bouncing over the waves.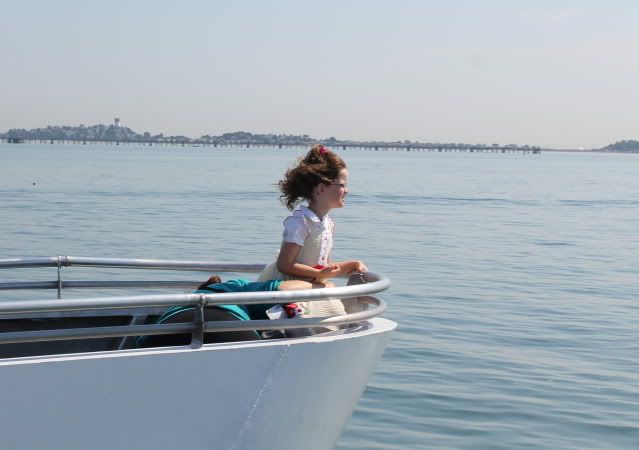 The tour took us to
Stellwagen Bank.
This is a marine sancturary that protects the whales summer feeding grounds. All the whales here are wild and travel over 1500 miles each year to come feed here.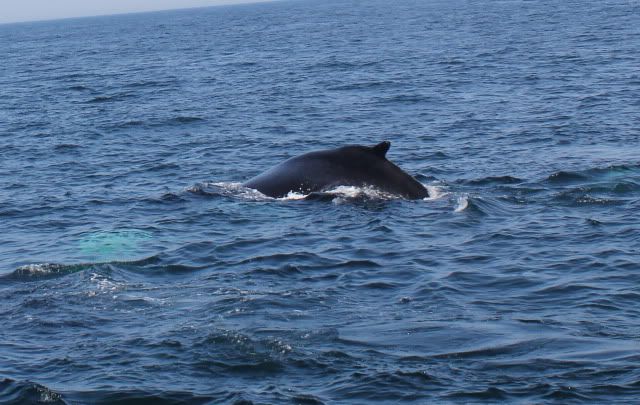 This is one of the few pictures I got before the battery on my camera died.
The whales came much closer. There were three different groups of moms with calves. We even got to see Venom's calf slapping his tail fluke.
Here
is Venom (named for the snake bite shaped marks on her fluke) breeching. We did not see her breeching but we got quite a show from two other young males (about 5 years old) as they took turns breeching and slapping their tails. It was very clear they were communicating with each other.
One whale came right up to the boat swimming along side for a bit so we could check out all the anatomy and see every detail.