A MidSummer Night's Dream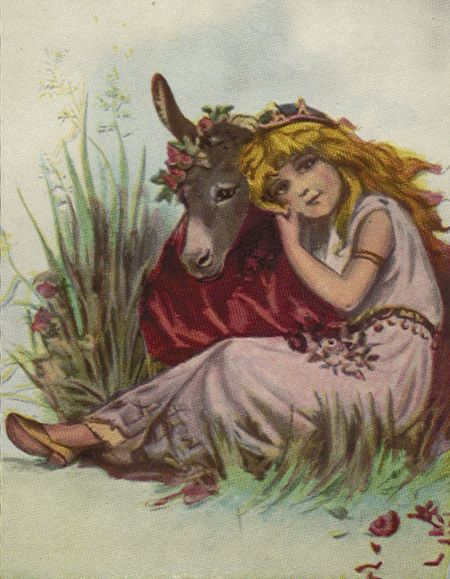 Froggy met Shakespeare this week, with the help of one of our favorite authors, E. Nesbit. We read "A Midsummer Night's Dream" out of
Beautiful Stories From Shakespeare.
I introduced the story by reminding Froggy of meeting Puck in her Sisters Grimm book. In it Puck claims to be the star of MidSummer Night's Dream. I asked her to see if she thought Puck was the star as he claimed. Then I began to read.
And Froggy was enthralled. This in obviously an abridged telling of the tale but it is still lengthy and the language is rich with quotes from the original. I tried to stop about half way through but was met with such negative response that we read the whole story in one sitting. Froggy was thrilled to find the Oberon and Tittania were the king and queen of Fairy here as they are in her Rainbow Fairy series.
I cannot recommend this book enough. I do not normally like abridged stories but I think is a delightful age appropriate way to introduce children to such rich classics.
We also watched a few clips from different stage productions. This summer we will see it live on stage.
I leave you with this final version just as a I left Froggy. I hope you enjoy it as much as Froggy did.